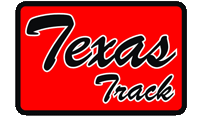 CLICK ON THE LOGO TO GO TO MAIN
Texas Track is designed for tracking vehicle fleets, equipment, people, containers, and merchandise. Texas Track develops and establishes a combined cellular/GPS tracking systems for fleet management, protecting the vehicle and driver, and locating equipment and people using a user friendly online concole.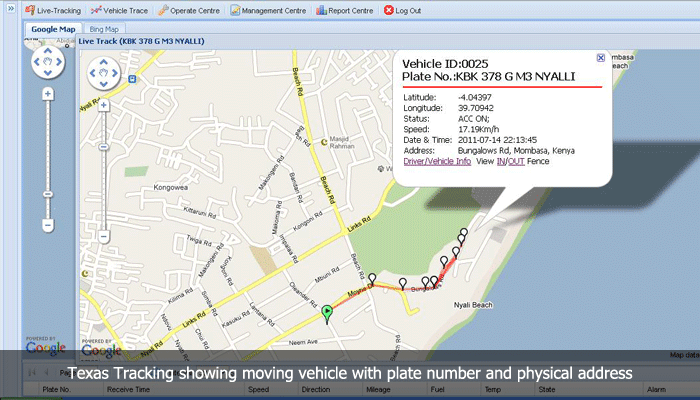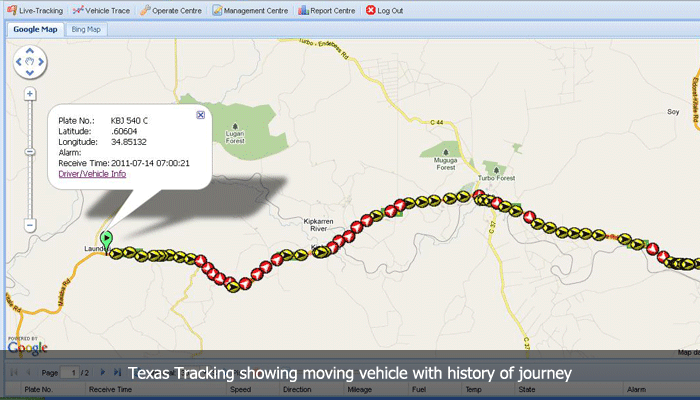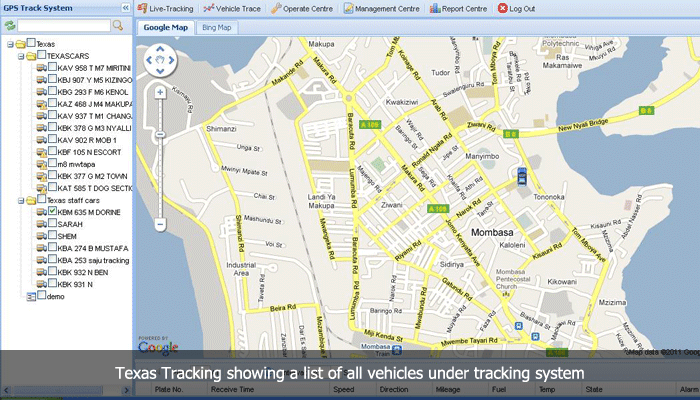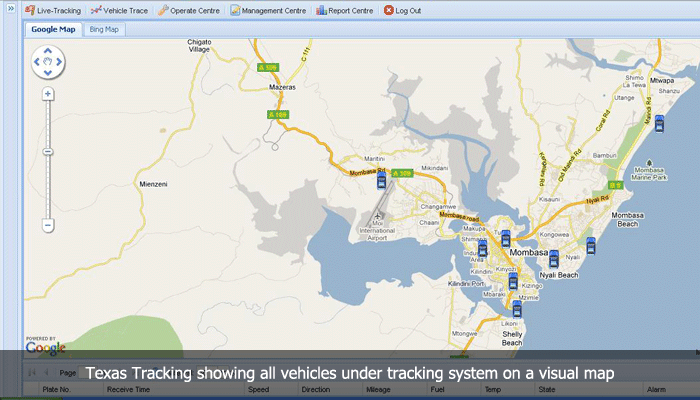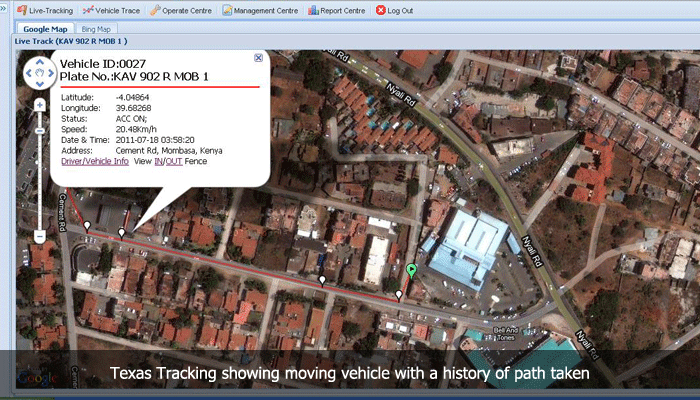 About Texas Track
Texas Track is a sister company to Texas Alarms which was established in 1999 and has over the years grown rapidly with its efficient staff, team work and strong customer relations support. It has managed to raise the bar on security and is responsible for the cost effective system available on the market today.
With this momentum and drive for perfection, it has established Texas Track ltd to provide Fleet Management Solutions that allows you to track, monitor and manage your fleet anywhere within the East African region and beyond.
Texas Track Limited Fleet Solutions now offers the widest range of fleet management products on the market, from a top-end sophisticated monitoring and tracking system with advanced features, personnel tracking, motorbike tracking, fuel log monitoring and mobile asset protection solutions.
To usher in the products into our market we have already trained our technical staff in ensuring a high level of service, installation and maintenance for all the products.
Texas Track provides:
Vehicle Tracking and Recovery
This is a very useful service in the event of theft.
Response vehicles are spread throughout the country and manned by experienced personnel.
The system is based on GPS/GPRS/GSM technology.
Useful information such as the position and status of the vehicle are then relayed to our server in GPRS format at regular preset intervals via SMS or Email.
The vehicle is also fitted with a Distress/Emergency button which alerts the control centre when pressed.
This system is based on "Real Time Tracking".
In the event that your vehicle is stolen, we will track and recover the vehicle, PROVIDED relevant information is received.
Fleet Management
Have full vision of your vehicles.
Improve & Enhance Fleet Efficiency.
Reduced Costs of Fleet and Its Management.
Reliable Customer Service.
Improve Driving Behavior and Safety.
Better route planning.
Identify deviations from set routes.
Identify unauthorized mileage and expenses.
Asset Tracking
The unit tracks your asset movements automatically, providing data in real time.
The result is cost-effective asset management, improved asset utilization.
These outcomes provide a sustainable improvement in profitability without burdening employees with excessive controls or reporting responsibilities.
The unit provides accurate, updated information about past, current and future asset locations.
The unit is capable of tracking trailers, vehicles, individual high value boxes and provide delivery scheduling.